Preview images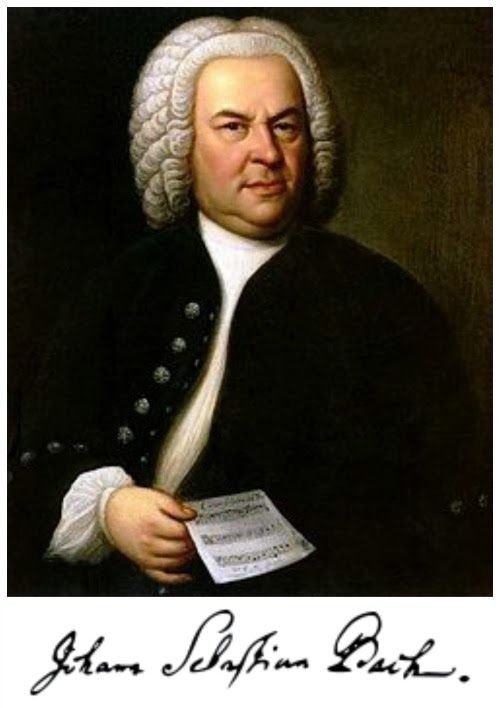 Description
Early Intermediate - Digital Download Composed by Johann Sebastian Bach (1685-1750). Arranged by James M. Guthrie, ASCAP. Baroque Period, Repertoire, Anniversary, Wedding, Recital. Score, Set of Parts. 11 pages. Published by Jmsgu3 Publications (S0.314595). Was mir behagt, ist nur die muntre Jagd (The lively hunt is all my heart's desire), BWV 208 is the earliest secular cantata by Bach composed in 1713 for the birthday of the Duke of Weissenfels. It is also called the Hunting Cantata, and/or the Birthday Cantata. The most famous piece from this collection is the soprano aria "Sheep may safely graze." Duration: 5:50, Score - 6 pg. Solo part - 2 pg. Piano part - 3 pg. 41 ms. Melodic range: M10 Level: Early intermediate and up. A popular choice for weddings, Christmas, Easter, birthdays and recitals. Sheep May Safely Graze Sheep may safely graze (Schafe können sicher weiden) is an aria from the Cantata BWV 208. The title of the Cantata, Was mir behagt, ist nur die muntre Jagd (nicknamed the Hunting Cantata) translates as: The lively hunt is all my heart's desire. Programming Similar to Bach's Jesu, Joy of Man's Desiring, or I Stand at the Threshold, it is an all-time favorite and frequently requested at weddings. Originally, Bach composed this aria for a royal birthday celebration, that of the Duke of Saxe-Weissenfels. Lyrics Sheep may safely graze and pasture In a watchful Shepherd's sight. Those who rule with wisdom guiding Bring to hearts a peace abiding Bless a land with joy made bright. Bach Overview First of all, Johann Sebastian Bach is maybe the greatest composer in music history. Certainly, he was prolific. As a result, everyone has heard of his works. Furthermore, these works number well over a thousand. It seems like people are probably most familiar with the instrumental works such as the Brandenburg Concertos, and the Goldberg Variations. But, similarly famous are such noteworthy works as the Well-Tempered Clavier, the Musical Offering, and certainly the Art of Fugue. Seems like his most famous vocal works include the most noteworthy Mass in B Minor. Also, most noteworthy, though, are the St. John Passion, and certainly the Christmas Oratorio. History Bach came from a long line of musicians and above all, composers. Consequently, he, first of all, pursued a career as a church organist. So as a result, he gained employment in various Protestant churches in Germany. For a while, he worked as a court musician in Weimar and Köthen. Here he probably developed his organ style and likewise his chamber music style. Eventually, he, therefore, gained an appointment as Cantor of St. Thomas in Leipzig. Here he worked until difficulties with his employer ultimately drove him away. The King of Poland finally appointed him as court composer. Style It seems like Bach created a fascinating new international style. He synthesized elements of the most noteworthy European music ideas into his new style. Even more, this new style was probably his synthesis of European musical rhythm and form. Furthermore, he demonstrated a complete mastery of counterpoint and motivic development. His sense of harmonic organization probably propelled him to the top. Revival Mendelssohn conducted a Bach revival in the nineteenth century. His effort probably helped to re-familiarize the public with the magnitude of Bach's works. During this period, scholars published many noteworthy Bach biographies. Moreover, Wolfgang Schmieder published the BWV (Bach Werke Verzeichnis). As a result, this is now the official catalog of his entire artistic output. The BWV number allows us to locate a work in the catalog. Sometimes scholars will simply use an "S" (Schmieder) as an abbreviation for "BWV". Voyager NASA launched two Voyager spacecraft in 1977. Onboard are phonograph records with sounds, music, and images of life on Earth. The purpose of the launch was to inform intelligent extraterrestrial life forms about conditions on Earth. The music on the disc is varied. There is Bach, Mozart, Beethoven and Stravinsky among others. However, because Bach is so important in our music history, it contains three times more Bach that all the others combined.
Product details
Product details

| Detail | Value |
| --- | --- |
| Title | BACH: Sheep May Safely Graze for Trumpet & Piano |
| Ensemble | Small ensemble |
| Composer | Johann Sebastian Bach |
| Arranger | James M. Guthrie, ASCAP |
| Includes score | Yes |
| Includes parts | Yes |
| SKU | PS.1238509 |
| Seller | James Guthrie |
All music sold on Parts and Score can be downloaded as a PDF. That means you can view it on your phone, tablet, or computer. Once you download your music, you can even print it out. Just download and play it!
Do note that you are only allowed to print the number of copies that you buy. And you many not distribute more copies (digital or printed) than you bought (e.g., sharing copies with students). Each PDF will have a watermark on each page with your name.
BACH: Sheep May Safely Graze for Trumpet & Piano
By Johann Sebastian Bach. Arranged by James M. Guthrie, ASCAP.
$24.95
Secure checkout
Instant downloads
Discover the
Parts and Score

difference
Download music
instantly
Don't wait for days or weeks for shipping. Download your music instantly.
Embrace
simplicity
Embrace simplicity in all things, including your music. Find, create, and share music easily.
Support the
planet
We contribute 2.5% of all our revenue to CO2 removal.
Preserve your
privacy
Your data is your data. We will never sell your data to advertisers or other third parties.